Mid-America Garden is owned and operated by Thomas Johnson. The business was started by Paul Black in Oklahoma City in 1981. Thomas sold his dairy and moved from Alberta Canada in 1994 to join the business. In1998 the nursery was moved to Salem, Oregon and in 2011 Thomas purchased Paul's share of the business when he decided to retire.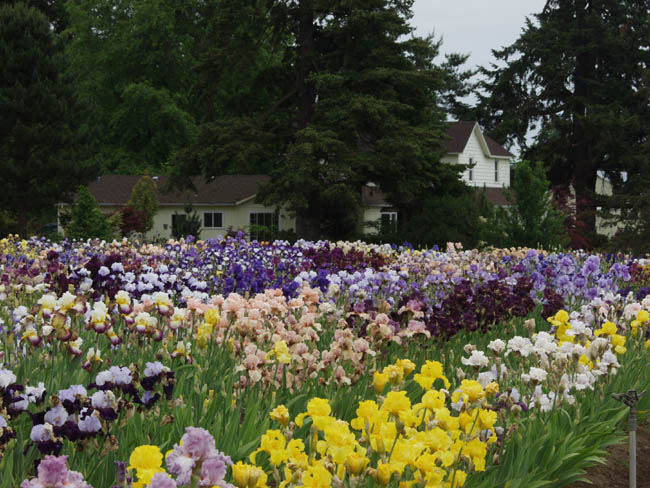 House and Iris Bloom, May 2004
Paul is no longer involved in the business, but has continued to make crosses here at Mid-America Garden. Thomas grows Paul's seedlings and introduces them and runs the nursery with the help of his hardworking employees. Thomas also co-owns and runs Sebright Gardens with his partner Kirk Hansen.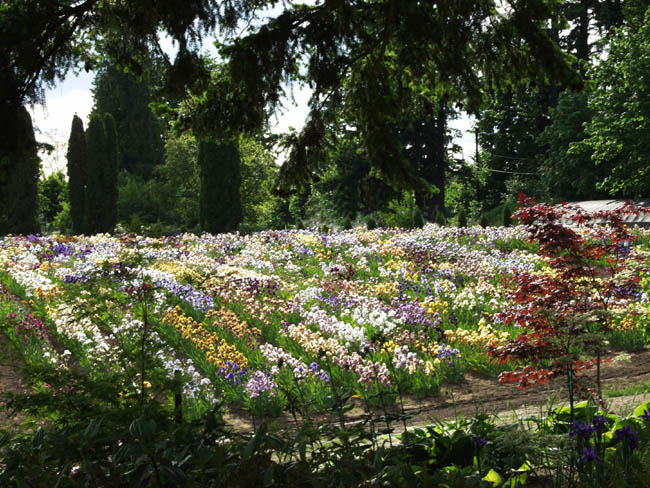 Iris Bloom & Arborvitae 5/02

Many years of hard work have gone into making Mid-America Garden a delight for visitors, and we are still making changes and adding more new plants. Please come and share the beauty that surrounds us. Until you can do that, here are a few pictures to enable you to go on a "virtual" trip to Mid-America Garden and Husky Land.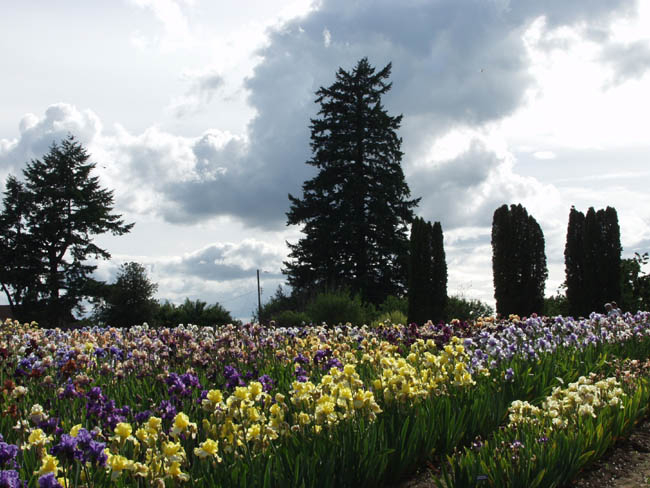 Iris bloom May 2002